GRSP Alumni Perspective


GRSP, Building Global Friendships

by Oliva Mulvey, Class of 2016-2017, Valdosta State University - Sponsored by RC of Bainbridge, Pelham and Camilla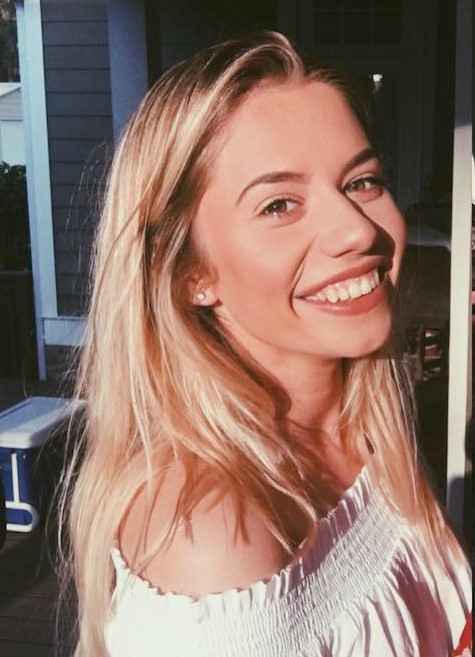 My year in Georgia on the GRSP scholarship was greater than I could have ever imagined. I made some of the greatest friendships of my life. I had the chance to study at an American university (and yes it was just like the movies!) and I have adopted four American families! What more could you want?
Here are a few of the highlights from my year being a GRSP student.
Arriving at the airport and meeting one of my host families for the first time. The whole eight-hour flight was spent being nervous as to whether they would like me! When we met, everyone was so friendly and I fit in straight away. All of my host families made this year amazing. They all went the extra mile whenever I needed them, and their hospitality was outstanding.
Music Midtown with the GRSP students. This was the first time we all partied together and I will never forget how much fun we had. This was when everyone's friendships really started to blossom and we all had a blast. In the heart of Atlanta, with the sun shining and music playing, it was definitely a weekend to remember.
Savannah GRSP student weekend. This weekend consisted of us all hanging out by the beach and it was probably my favourite student weekend!
Going to the FSU football games! American Football is such a huge deal with my host parents so it was fun to be involved in their tailgating parties and feel the excitement inside the stadium! I'm not a huge football/ soccer fan at home, but it was surprisingly enjoyable. To this day I couldn't tell you what was going on during the game, but it was still fun to watch!
Meeting my boyfriend! I guess there is such thing as country charm!
Christmas at Disney. At the start of our winter break, my friends from VSU and I decided to go to Disney World and Universal Studios for a week. I have never had so much fun! That was the one thing I wanted to do before I came back to the UK, so I was so excited to make those memories with my American girlfriends, especially around Christmas time.
Surprising my sister in NYC. Being away from your family for any length of time is hard - whoever said it would be easy was lying! But it just makes it that much better when you get to see them again. I was fortunate enough to be able to surprise my sister at a hotel in New York City for her 21st birthday. She came over with my family and we stayed for four days. Spending time with them after so long was incredible, and it made me realize how being away from them and being so independent, has made me grow as an individual.
Finally, meeting all the Rotarians who made this opportunity possible. After months of anticipation, it was an honour to represent England over here in the States, and I can't wait until I can come back again!
Posted by Lynn Clarke
March 6, 2019